Nestled in a quite corner near our pool and close to the Al Salam Gardens, Sunkissed Poolside Cafe serves a much needed assortment of poolside treats. Join us to bask under the sun after a vigorous work-out at the gym, a long day at the pool or simply to escape the confines of your room throughout the day.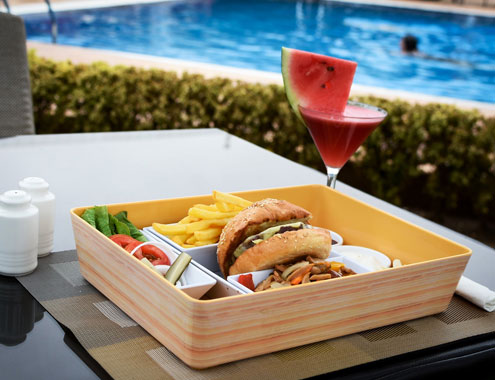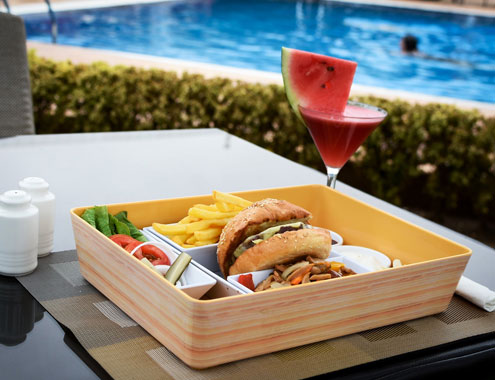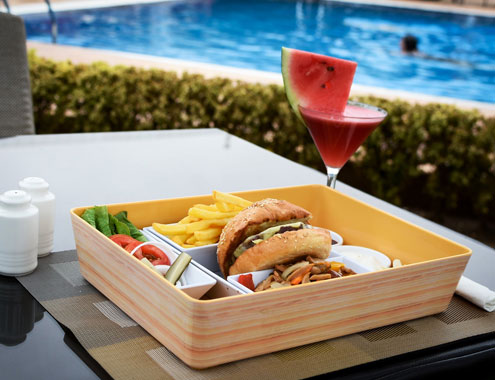 ORGANIC YOGHURT PANNA COTTA
Blackcurrant & limoncello compote, crunchy spiced crumble & lemon zest
ORANGE BLOSSOM POLENTA CAKE
Served with whipped crème fraîche, fresh orange & pomegranate
VIN SANO TIRAMISU
The classic Italian dessert with vin santo, chocolate shavings & orange zest
MAKE AN ENQUIRY
Please fill out the online enquiry form below and one of our friendly staff will be in contact with you as soon as possible.
Poolside Cafe Enquiry