When it comes to events, Al Salam Hotel is prepared for the most elaborate celebrations as well as smaller, more intimate occasions. We have ample event and meeting space, state-of-the-art facilities and a dedicated team and department that can help you plan, organize and host.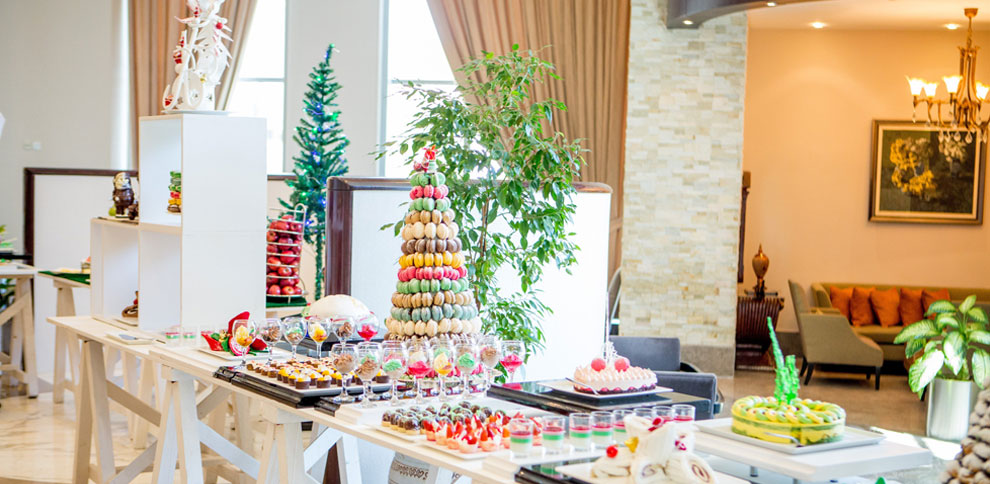 From an elegant gala dinner to simple snacks and beverages for your business meeting, we are known for having one of the best catering services in Khartoum. Our talented culinary team can put together an extravagant buffet with tastes to tempt every palate, or have hot coffee and freshly-baked pastries ready to go for your morning meeting.
Our catering and banquets team will carefully work with you to plan and carry out any event without missing a single detail and making sure your guests receive the experience you expect.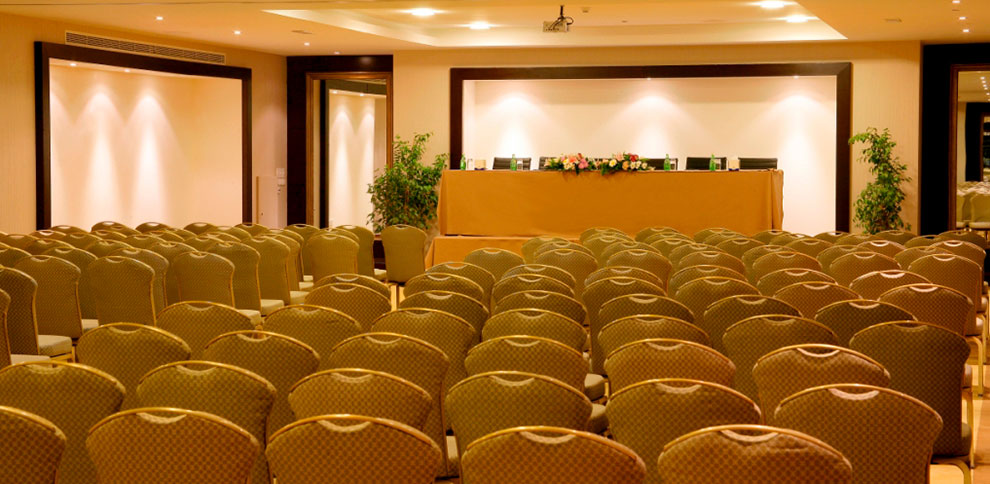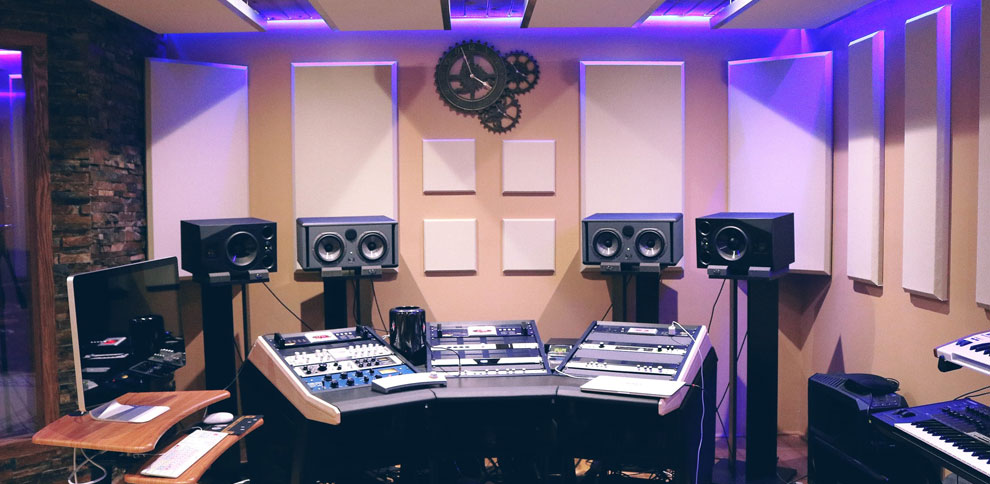 Whether you need special lighting to set a specific mood, projectors for slideshows, or upbeat music for your wedding reception, Al Salam Hotel is equipped with state-of-the-art technology to ensure the technical aspects of your event are just right.
On-Site Facilities
Business Centre
Free WiFi throughout the hotel
Three dining locations ideal for sitting down to coffee or a meal with your guests before or after an event.
Airport Shuttle Service
Modern Audio-Visual Equipment
Executive-level Rooms and Suites
Event Services
Dedicated banqueting team that can provide a full buffet, elegant meal, or meeting snacks.
Event Planning Services
Secretarial Services including Photocopying and Faxing
Audio-Visual Services
Concierge Services
Florist Services
Download Event Kit
Download comprehensive information on events at Al Salam in printable PDF format.
GET FULL DETAILS ABOUT BOOKING AN EVENT
Weekend Offer
Rate is applicable for family only 2/2 (Wife & Husband + 2 kids under 6 years)
Rate includes Khartoum's best breakfast at Al Nuba Restaurant.
Families more than 3 rooms, will get 25% discount on Lunch once during the stay
Offer can an only be availed by Sudanese Nationals & Residents of Sudan
Late check out subject to availability
Rate is SDG 20000NET subject to market trend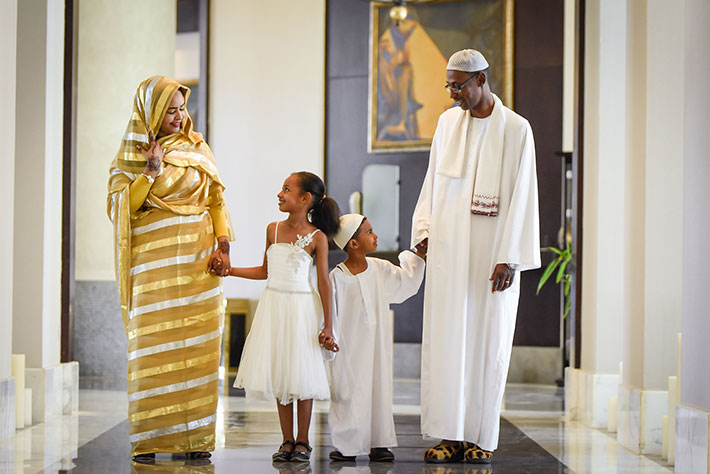 Al Salam Family Promotion
Rate is applicable for family only 2/2 (Wife & Husband + 2 kids under 6 years)
Rate includes Khartoum's best breakfast at Al Nuba Restaurant
Families more than 3 rooms, will get 25% discount on Lunch during the stay
Offer can an only be availed by Sudanese Nationals & Residents of Sudan
Late check out subject to availability
Rate is SDG 22000NET